Move With Heart starts 2/2/2021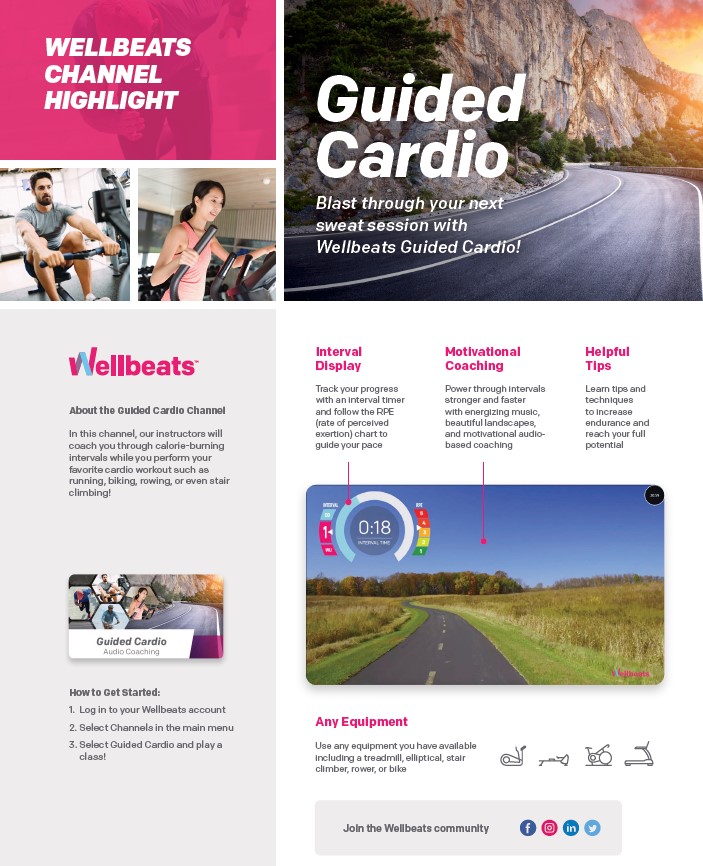 Announcements
Covid-19 policy Updates
Coronavirus Disease 2019 (COVID-19)
Texas
Property UPDATE 12/23/2020
Heritage Properties Inc. is committed to doing everything we can to ensure the health and well-being of our residents. In order to do so, our communities must comply with recommendations or mandates by the CDC, Federal and Local governments as well as assist in reducing the potential spread of the COVID-19 virus.
We know the COVID-19 virus is causing great concern and want you to know that we share that concern. We will adjust our operations further as needed and will keep you informed of any additional changes.
We appreciate your understanding that these measures are to comply with recommendations and mandates in assisting to prevent the spread through our community.
*Please note that some of the amenities discussed below may or may not exist the Apartment Community in which you live. This letter is being generated to all residents of all communities managed by Heritage Properties, Inc.
Effective 12/23/2020
Amenities:

We will be opening our amenities based on the current state guidelines. There are some restrictions that we have implemented to assist us in managing these amenities.

Hot Tubs:

will remain closed until further notice.

Pools:

Will be open normal operating hours at a maximum capacity of 50% A sign will be posted at the gate showing the maximum number of people allowed. No Guests will be permitted at the pool until further notice. When you arrive at the pool, please count the number of people already inside the pool area. We will be inspecting the area on a regular basis to ensure that we are in compliance. If the pool is found to be out of compliance, we will ask the last person(s) to leave. If this is not known or there is a discrepancy, we reserve the right to close the pool down for the remainder of the day to ensure that we stay in compliance. We ask that you limit your time at the pool to 2 hours for others to be able to enjoy the pool as well.

Fitness Centers:

Will be open their normal hours at a maximum capacity of 50%. A sign will be posted at the door showing the maximum number of people allowed. No Guests will be permitted. If someone is using a piece of equipment, another person will not be able to use another piece of equipment unless it is 6 ft away. Please remember to sanitize areas used both before and after use.

Tanning Beds:

Will be open normal operating hours. You will be required to clean the tanning bed both before and after use. Disinfectant will be provided. You will be required to contact the office to schedule an appointment to tan. This will allow our staff to inspect the area prior to and after tanning. Appointments will be scheduled 1 hour from the last appointment.

Laundry Rooms:

Will be open normal operating hours at a maximum capacity of 50%. A sign will be posted on the door stating the maximum capacity.

Offices:

Offices will be open to the public without an appointment. Masks will be required before entering. Temperature checks are required as you enter the office. If you have a temperature above 100.3 you will be instructed to return home. Gloves will be encouraged. You are encouraged to call, email or go through the resident portal for assistance to limit the potential of spreading COVID-19 to our residents and staff.

Packages:

Packages will not be accepted in the office until further notice.

Apartment Inspections and Quarterly Maintenance: These remain on hold until further notice.

Should you need an air filter, please notify the office and we will place one by your door. Our staff will be providing you with a video on how to replace your air filter. If you are unable to replace the filter and want your filter replaced, please contact our office for assistance.

Please ensure that you test your smoke detector to ensure it is operational, if it is not working either replace the battery or notify our office.
Thank you in advance for your understanding on this matter. We are simply trying to do our part in response to guidance issued by the Center for Disease control. As always please stay up to date with matters on COVID-19 through the Center for Disease Control through their website at www.cdc.gov.
We will continue to communicate with everyone throughout this process and appreciate your understanding. Please feel free to contact the front office if you have any questions or concerns.
Respectfully,
Heritage Properties, Inc
Bulletin Board
Sydnee Mullins
2/24/2021
Hey everyone! My name is Sydnee Mullins and I am currently in the dental hygiene program at TJC and am looking for patients. We offer $20 dental cleanings to ages 5+! It doesn't matter if you go every 6 months or haven't been in 15+ years. I am looking for anyone and everyone so let me help YOU! For more information, please call or text 972-765-0421. I look forward to hearing from y'all!
Renato Menegasso
2/21/2021
For sale: TV LG 49" $60 - Simple TV stand $30 - Wood white rocking chair $30 - All items in very good condition. More info: (903) 921-0487 or
[email protected]
Alejandra Wright
2/3/2021
ISO responsible dog walker. We have two dogs, both Great Danes, that would need to be walked once every other day during the day. Please contact me if you or someone you know is interested.
Julia Sommers
2/2/2021
For sale: Brown leather sofa with recliner on each end and matching rocker recliner chair. $100. Good condition no rips or tears. GE Washer and Dryer like new (purchased Oct 2019) $400. Cash only. You pick up.
Renato Menegasso
1/12/2021
Software development classes for free Hello, If anyone wants to learn how to develop software for the web, I can give classes free. I have 16 years of experience, and I grant classes for free because I want to practice and improve my English level. The classes can be remote or in person. More info:
[email protected]
or (903) 921.0487
Deborah Harkness
12/23/2020
Did anyone happen to find a yellow hydro flask in the clubhouse? It has lots of stickers and is very very special to my daughter. Please if you find it return it to apt 416. Thank you
Madison Huntington
11/12/2020
REWARD IF FOUND Today I lost my diamond tennis bracelet. There is a possibility that it fell off while walking my dog around the complex this evening. If anyone sees it please turn it into the office. There will be a reward if found and returned. I will let them know tomorrow. I retraced my steps today but I didn't see it. Thank you!
Sean Conlon
10/30/2020
Does anyone know what time UPS loads packages to the Apparatus?
Scarlet Thomas
10/21/2020
Brand new Box Spring still in the plastic selling for $150. 936-776-7791
Scarlet Thomas
10/9/2020
Hey everyone!! My names Scarlet, I work at Texas Roadhouse, and I'm also a full time college student... hoping to become a teacher! Sometimes I get super bored, so If anyone needs a babysitter or help cleaning just let me know! ?? 936-776-7791
Scott Wells
9/23/2020
I have a free padded tub shower transfer bench with seat back if anyone is in need of one.
Scott Wells
9/23/2020
I have a free padded tub shower transfer bench with seat back if anyone is in need of one.
Sara Mrurphy
8/3/2020
I have an Eddie Bauer jogging stroller, Tula infant carrier and clothe diapers for sale.
Jessica Donabo de Ford
7/14/2020
TUXEDO CAT! Recently a young lady, neighbor asked me if I have seen a tuxedo cat. Today, 07/14/2020 at 5:30 PM I saw a tuxedo feline friend hanging out behind the tennis court. I wanted to take a picture of it, but it decided to runaway. Hey neighbor, This may be your cat! It ran towards the empty lot behind the tennis court through the wooden fence. The cat seems to be healthy and as I said, he seemed to be enjoying the shade of the tree just hanging out.
LeAnn Arnall
4/26/2020
We are new to the complex and Tyler. Are there any 11 yr old girls here my daughter can walk the complex with? Unfortunately due to the schools being closed she hasn't made any new friends and she is getting lonely. Apparently mom isn't cool enough ??
katrina balltzglier
4/13/2020
Clean, smoke free home. Mattress and box springs $50
Brian Epperson
4/12/2020
Great work by the Cumberland Maintenance Team- Arrived quickly and safely removed the Carport from residence car. Thank you & Great Job.
Taylor Britten
3/17/2020
We are selling our couch. It is a brown sectional and comes with an ottoman. $75, pick up only. I can send pictures if interested. Thanks! Taylor
Charla Murray
2/19/2020
Music lessons! I offer private lessons in harp, piano, flute or voice. 30/45/60 minute time slots. 256-438-1719
Annette Richards
2/4/2020
MOVING!! Ashley Bar height dinning table with 4 chairs. In very good condition. Espresso in color. Asking $300.00. Can send pictures if interested. Thank You
Annette Richards
2/4/2020
Moving!! Ashley Bar height dinning table with 4 chairs. Espresso in color. In very good condition. $300.00 Can sed pics if interested
Margaret Pettigrew
1/4/2020
2015 Jeep Grand Cherokee Laradeo Black leather interior, black outside /chrome package. Contact us for the mileage and details. $26,000
Kristen Moore
7/23/2019
2010 Lincoln Town Car limited addition 93050 miles. This car has been taken care of very well. $6500
Kristen Moore
7/23/2019
Shannon Garza says: July 23, 2019 One of our residents is having a storage sale today! Lots of furniture! Call JHASE for details. 903-714-6396
Eric Dacus
11/25/2018
Neighbors, Sure hope you are enjoying your time here at Cumberland Place and just want to say hello and God Bless you. Bro. Eric
Testimonials
One of the nicest Apartments in the Tyler area. Great atmosphere. Just off the beating path and yet close enough to everything.

- Bam Walker
I lived there for 3 years. I had a 3 bedroom which is as large as most houses. Great amenities and the apartments are very nice.

- Angela Welch
My family and I have lived here almost 8 months and we love it. It's beautiful and the people here are super nice!

- Tricia Richey
My husband and I just move to tyler a month ago and we are more than happy we found these apartments is been amazing for us and our dogs. We really feel secure, we love how peaceful and quite is. Staff is awesome, and neighbors are really friendly... we love our new home.

- Maria Amaya
Best place ever! You couldn't pick a better place to live.

- Steven Banker
You'll love living here! Beautiful and spacious apartments, excellent and friendly staff, pet friendly community, and a timely maintenance team. I wouldn't want to live anywhere else!

- Carissa Smith